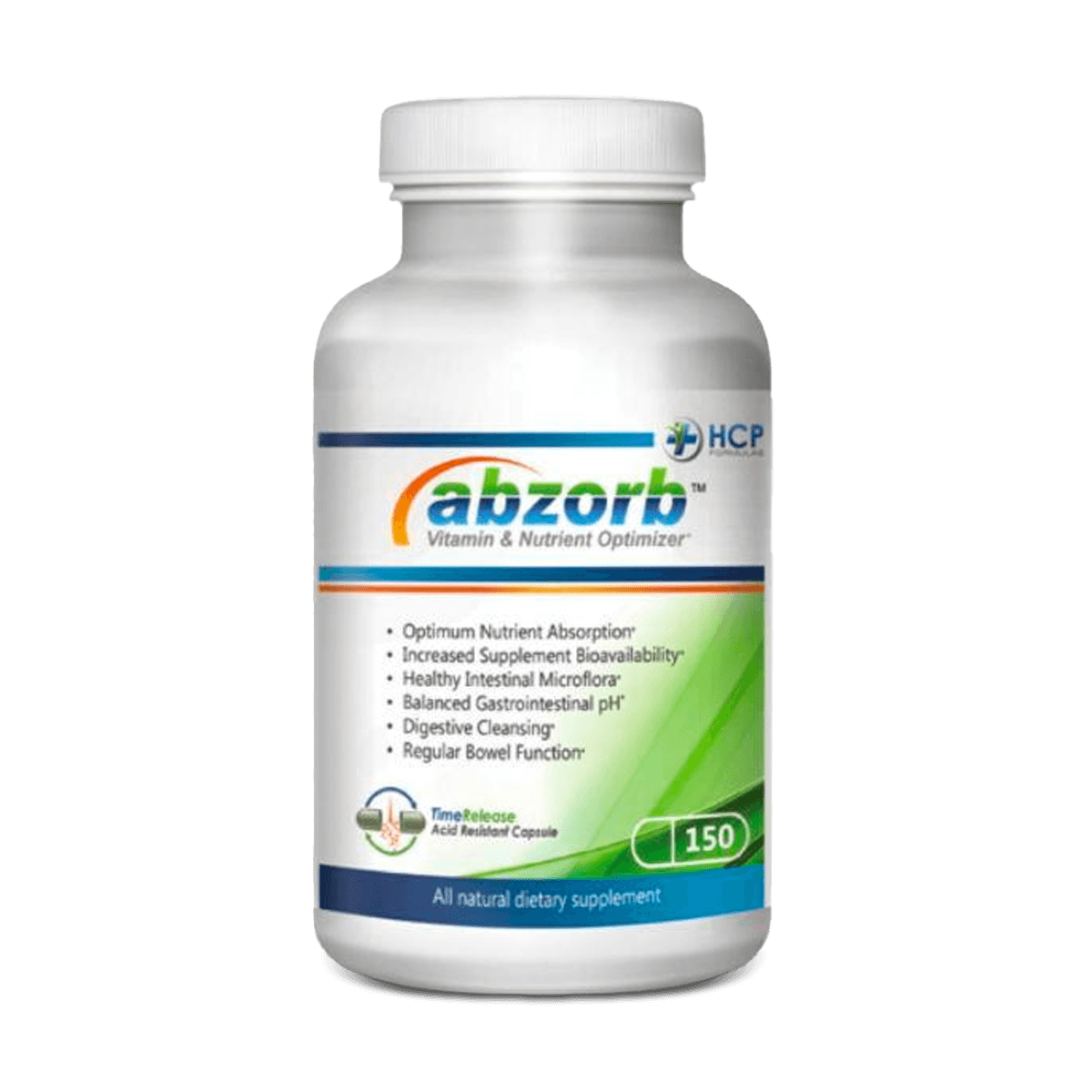 Abzorb - Vitamin & Nutrient Optimizer
Sale price

$ 59.99
Regular price
(/)
---
---
150 capsules

Abzorb Vitamin & Nutrient OptimizerTM is an advanced blend containing enzymes, probiotics, and ozonated magnesium oxides that is specially formulated to promote optimum nutrient absorption. The synergistic formula works by cleansing the lining of the small intestine where nutrient absorption occurs, by introducing healthy intestinal microflora, and by supporting balanced pH levels in the gastrointestinal tract.*
You will feel the difference with improved health, increased energy, reduced bloating, and normalized bowel activity. Abzorb can improve absorption for everyone and is a must for anybody looking to begin a healthier lifestyle with a new proper diet and supplement regimen.
Ingredients:
Probiotic Blend – Probiotics are "good bacteria" that help to maintain a healthy balance of microflora in the gut. These microorganisms help to repair damage to the lining of the small intestine resulting in improved digestion and nutrient absorption. Probiotics also help to create a protective barrier against pathogenic organisms.
Prebiotic (Inulin) – Inulin is a naturally occurring soluble fiber derived from the chicory root. It is not digestible by the stomach and small intestine, but rather is broken down through a fermentation process in the colon. This fermentation promotes the growth of healthy intestinal microflora. Inulin has been shown to increase calcium and magnesium absorption and aid in regular bowel activity.
Digestive Enzyme Blend – Digestive enzymes break down macromolecules in to smaller building blocks, allowing for absorption in to the body. Enzymes are indispensable for digesting food and cleansing the microvilli of the small intestine.
Ozonated Magnesium Oxides (Elemental Magnesium) – The magnesium oxides have been ozonated and stabilized in order to release reactive oxygen species (ROS) during the digestive process. This release of ROS helps to cleanse the intestine of unwanted acidic debris and create of environment for healthy microflora colonization.
Vitamin D3 – The digestive tract contains a large network of nerves that communicate to regulate your digestion. Each of these nerves relies on calcium to transmit signals. A loss of calcium can cause a breakdown in nerve communication, resulting in poor digestion. Vitamin D3 supports healthy digestion by regulating levels of calcium in the body so that your nerve cells have access to the calcium they need to function.
Orders placed online will ship within 1-2 business days of purchase.
Free ground shipping is available on all orders $100 and over (excludes Alaska, Hawaii, US Territories, and International shipping).
For orders less than $100, actual shipping rates will be calculated based on the selected delivery service. 
Orders are shipping with USPS or UPS. Standard and expedited delivery options are available during checkout.
Book orders may be sent with USPS Media Mail.

 

For more information about our shipping policy, please view our

Customer Care

page.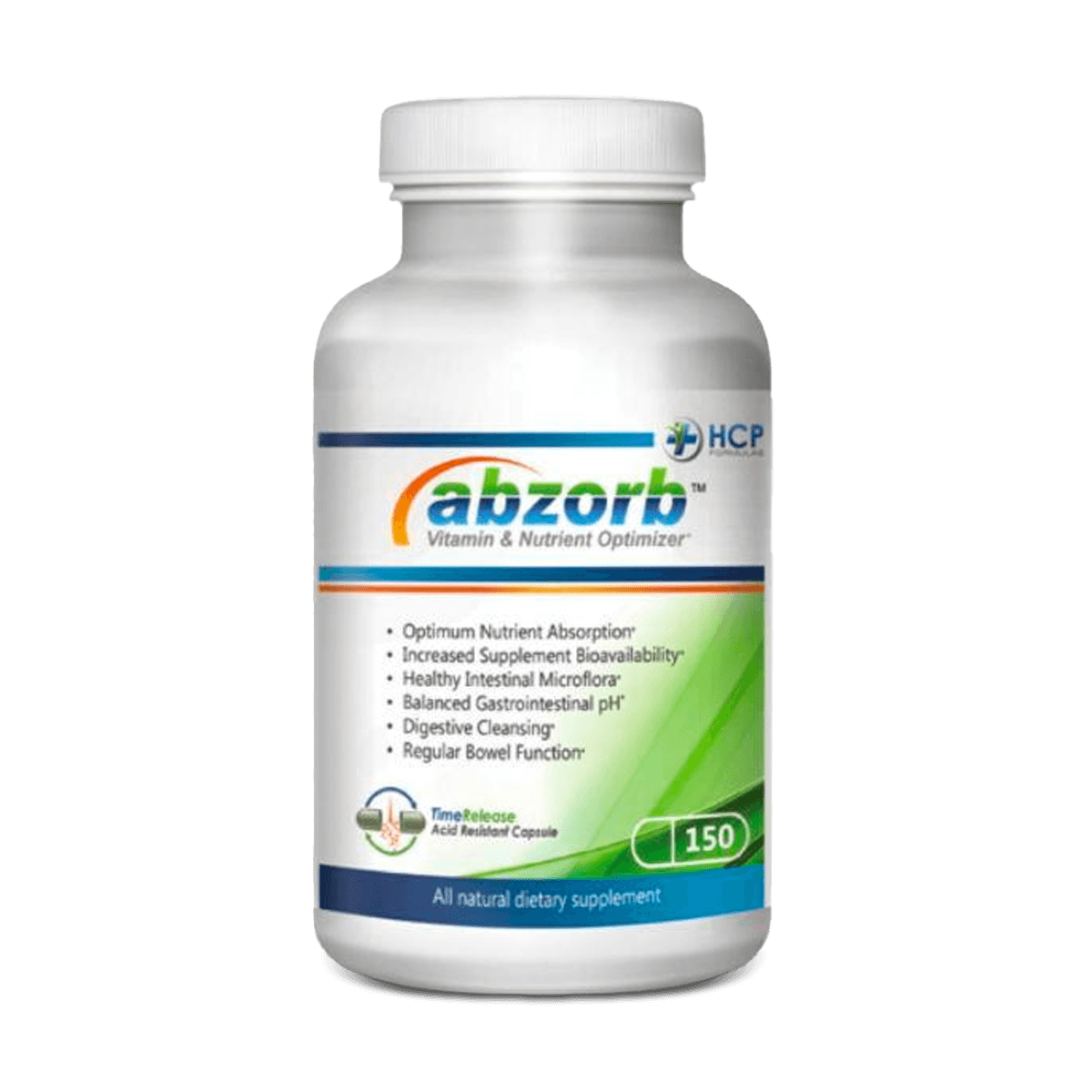 Abzorb - Vitamin & Nutrient Optimizer
Sale price

$ 59.99
Regular price
Choose options