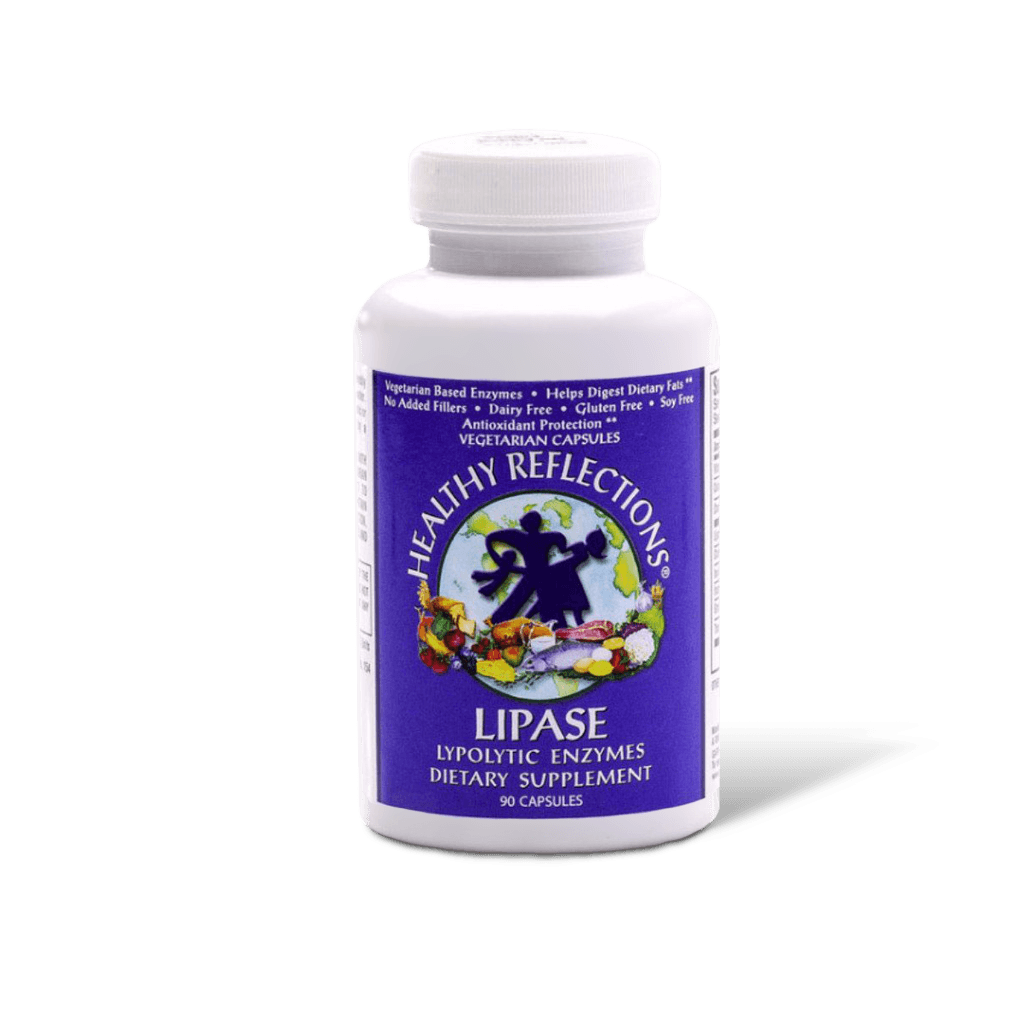 Lipase Enzymes
Sale price

$ 40.98
Regular price
(/)
---
---
SUPPORT CIRCULATION
These Proteolytic, Lipolytic, Cellulolytic, and Amylolytic Enzyme formulas help to promote circulation, Immune modulation, and detoxification, while helping to support the circulatory, lymphatic, cardiovascular and urinary systems.
Gluten Free • Non-Dairy • Non-Soy
Vegetarian Capsules • No Added Fillers
90 capsules per bottle
LIPASE ENZYMES
"Support for the High Fat Lifestyle"
Lipase enzymes are uniquely formulated with a special blend of highly concentrated vegetarian based enzymes designed to support the digestion, absorption and assimilation of dietary fats and oils.*
The modern diet is typically quite high in fat, especially for those participating in the new low carbohydrate diet trend.
Specific Functions:
Support the digestion, absorption and assimilation of dietary fats and oils of vegetable and animal origin, including: Nuts, seeds, fish oil, flax oil, coconut oil, etc. and fat-soluble nutrients i.e. vitamins A, D, E, and K*
Support the nutritional source for endogenous microflora enabling probiotic organisms to become established and thrive in the intestine*
Lipase works synergistically with endogenous enzymes to help digest fatty foods*
Support healthy digestion of the extra fat being eaten in today's low-carbohydrate diet
Support the body's overwhelming ability to completely digest macronutrients (proteins, fats and carbohydrates), which can lead to occasional digestive discomfort, irregularity, the deficiency of some of the fat-soluble vitamins*
Reduce incomplete indigestion of fats that coat food particles interfering with the hydrolysis of proteins and carbohydrates*
Support the digestion of fatty foods*
Support the metabolization of calcium*
Support a healthy circulatory system*
Support a healthy lymphatic system*
Support the health of the nervous system and brain*
Support healthy cardiovascular function*
Ease muscle and tendon weakness, soreness, stiffness*
Support healthy gallbladder and liver function*
A unique blend of botanicals and nutrients, along with a diet and lifestyle approach to maintaining cardiovascular health, may help to support a healthier lipid profile.*
Maintain healthy blood pressure levels already within a normal range*
Support reduction of rancidity, free radicals and tissue oxidation*
Support the growth of probiotic bacterial in the gut*
Support the growth of beneficial microorganisms*
 Uniquely designed, this formulation also includes:
Grape Seed Extract to help support antioxidant protection for the maintenance and protection of overall good health*
---
Active Ingredients: vitamin B6, chromium, choline, protease, lipase, inulin, inositol, grape (seed) ext, trace minerals
Inactive Ingredients: vegetable capsule (cellulose and water)
---
SUGGESTED USE: 1 capsule twice daily preferably upon rising and at bedtime, with 8 oz. of water. Additional capsules may be taken either with meals or between meals if needed or as directed by a healthcare professional.
When directed by your healthcare professional, it may be beneficial to take this formulation between meals or on an empty stomach to help relieve digestive stressors.*
---
*These statements have not been evaluated by the Food and Drug Administration. This product is not intended to diagnose, treat, cure, or prevent any disease.
The information listed on this website is intended for educational purposes only. It is not intended to cure, treat, or prevent any disease. The information contained herein should not be used for diagnosing or treating a health problem or any disease. It is not meant as a substitute for the advice provided by a physician or other healthcare professional. If a medical concern is suspected, always contact a physician, or a healthcare professional.*
Any use of such materials, including any copying, reproduction, modification, sale, distribution, transmission, republication, downloading, display, posting, performance, or other exploitation thereof by any means or medium without the prior written permission of HEALTHY REFLECTIONS® or HEALTHY ALTERNATIVES INC™ is strictly prohibited.
Orders placed online will ship within 1-2 business days of purchase.
Free ground shipping is available on all orders $100 and over (excludes Alaska, Hawaii, US Territories, and International shipping).
For orders less than $100, actual shipping rates will be calculated based on the selected delivery service. 
Orders are shipping with USPS or UPS. Standard and expedited delivery options are available during checkout.
Book orders may be sent with USPS Media Mail.

 

For more information about our shipping policy, please view our

Customer Care

page.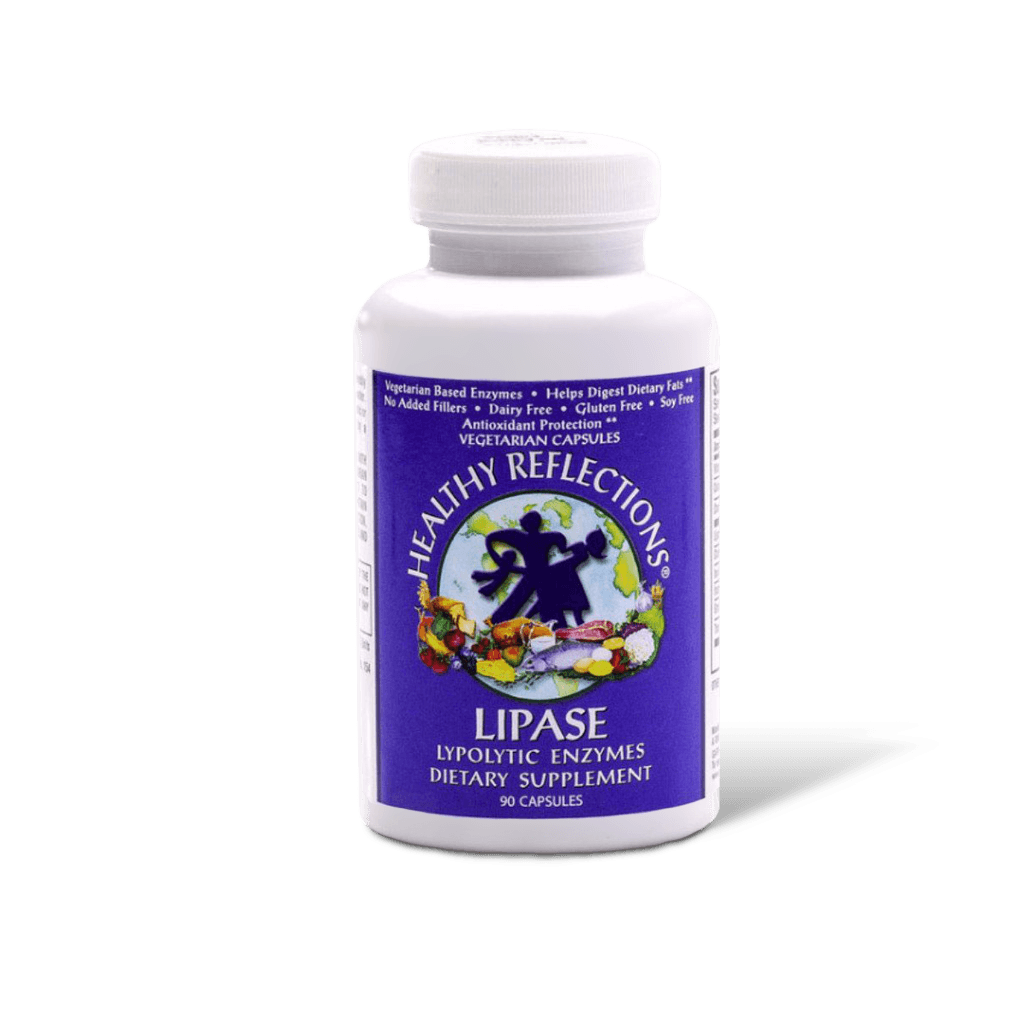 Lipase Enzymes
Sale price

$ 40.98
Regular price
Choose options